Thursday, July 17, 2014



Good Fences are everywhere each Friday. TexWisGirl has the best at http://run-a-roundranch.blogspot.com



Sunday, July 13, 2014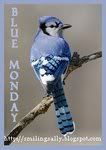 Another Blue Monday with our great hostess, Sally. Each Monday she brings us some super blues to view. Check them out at http://smilingsally.blogspot.com

Found this unusual and interesting fish tank on the internet.
Friday, July 11, 2014
I have missed being a part of this elite Pink Saturday group. I will miss some more in the coming weeks. However today, we can all enjoy the pinks at
http://howsweetthesound.typepad.com/my_weblog
The best way to stop and rest is on a pink bench. Make sure it is a near a pretty, pink crept myrtle bush.